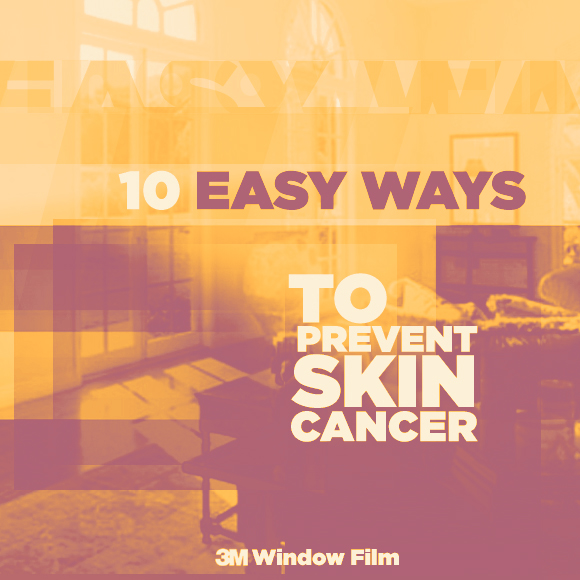 Spring has sprung and with it, thoughts of being outdoors. But before you head to the beach, won't you protect yourself against skin cancer? What if we promise that there are some easy ways to give your skin a break? After all, about 20% of Americans will develop some form of skin cancer. The American Academy of Dermatology says skin cancer is the most common type of cancer.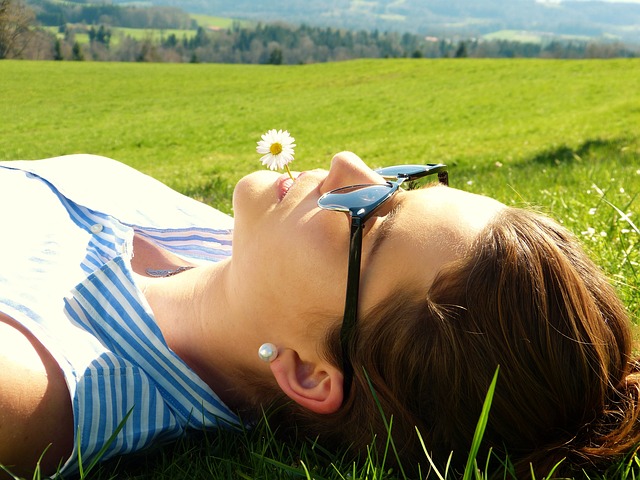 Clothing Is Your First Line of Defense
Big hats and long sleeves can be chic! Don't roast in the sun like a turkey for Thanksgiving dinner. The Skin Cancer Foundation has some detailed tips on sun-safe clothing that you might want to try. They recommend long sleeved shirts with a tight weave, for instance. According to the Skin Cancer Foundation "Look for garments with a UPF of at least 30 so that you know you're getting effective sun protection."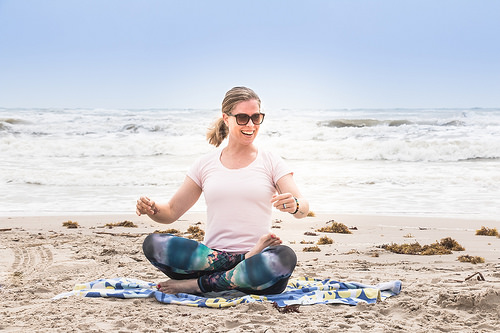 Protect Your Eyes
You might want your eyes to be fashionable, but your eyes also need protection. Big glasses, like the ones Jackie O used to wear, will give you lots of protection. Make sure your shades block both UVA and UVB light. The Skin Cancer Foundation has a nifty article on how to select the perfect sunglasses, by the way.
Hint: Your sunglasses should block 99-100 percent of the sun's UV rays. Check the tag on the packaging to ensure this, according to the Skin Cancer Foundation.
 
Giant Hat
Think Beach Blanket Babylon. Not really, but a big hat that covers your face, with at least a 3″ brim, will help a lot to prevent cancer. And also, big hats are cool! Baseball caps aren't the best choice, since they leave your ears and neck exposed. You want a real hat, not something that's necessarily the most chic.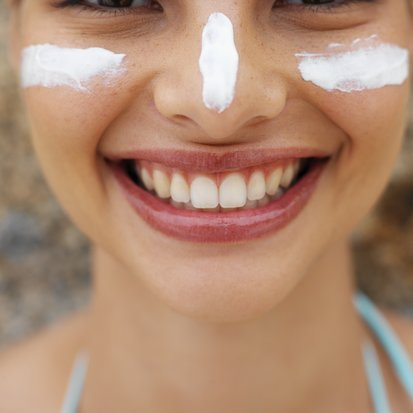 Sunscreen
You already knew this one, right? And the SPF should be at least 30, which filters out about 97% of the harmful rays, if used correctly. The American Cancer Society has a terrific article on how to choose the right sunscreen. In it, they suggest a broad spectrum sunshade. That is, a sunshade that protects against both UVA and UVB.
 
Timing
Staying out of the sun between 10:00 a.m. and 4:00 p.m., when sun is the strongest, is one of the simplest way to avoid overexposure. Here are some more ways to avoid exposure, according to the American Skin Organization. One simple way to know when sun is the strongest, they say, is the saying Short Shadow, Seek Shade.

Avoid Indoor Tanning
Despite what we know about the dangers of tanning, many people still use tanning beds. They also use tanning lamps to get what they consider a "healthy glow." But that healthy glow is anything but. Indoor tanning is especially popular among teens and women, according to the Centers for Disease Control and Prevention. "A tan is the body's response to injury from UV rays, showing that damage has been done. It does little to protect you from future UV exposure."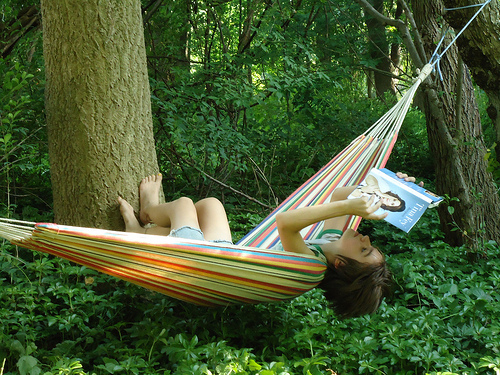 Be a Shade-Seeking Beast
If you must be in the sun between 10 and 4, then be under a big umbrella, wearing a big hat, with giant sunglasses and sunscreen. If you must be out with your friends who love the sun, practice shaking your head at them when they suggest you wear skimpy clothes and frolic in the noonday sun. "Only Mad Dogs and Englishmen Go Out in the Noon Day Sun" you can say to them. They'll wonder what you're talking about, but they'll sneak off to look it up on Google.
 
Shade Cloth and Awnings
Shade sail canopies and awnings are wonderful ways to prevent sunburns and overexposure. If you do a search on Google or Pinterest, you'll find some very pretty options to prevent overexposure for you and your bbq guests if you live in a sunny area, such as California. Even in the San Francisco Bay Area, where we're famous for foggy days, UV rays are a problem–UV rays penetrate clouds and fog. Look for shade cloth that protects from harmful UV rays.
 
Use Extra Caution Near Water, Sand, or Snow
Water, sand, and snow can intensify the negative effects of the sun, and result in sunburn. We all know someone who's come back from skiing with the raccoon eyes they got because they skipped the sunscreen. Don't be that raccoon!
 
Our Favorite – Window Film
In case you didn't know, window film is like putting sunscreen on your windows! Your furnishings will absolutely thank you for the assistance. Without window film, your couch, your rug, and your skin can be damaged by the sun coming through your windows. Here are some articles for more information:
 
Have An Unusual Way to Avoid Skin Cancer?
We'd really like to know! So leave a comment, please.